Bamboo Baby Cot Sheet Set
$10.00
$25.00
saving
$15.00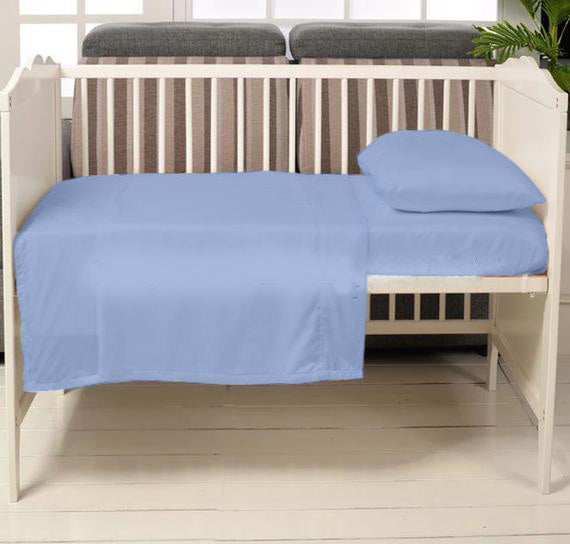 Bamboo Baby Cot Sheet Set
$10.00
$25.00
saving
$15.00
Our bamboo cot sheets are made from 100% bamboo that has been organically grown without any pesticides and not treated with any chemicals. Our bamboo fabric is Oeko-Tex Standard 100 certified so it contains no harmful chemicals or heavy metals that can be harmful to the human health.
Why choose bamboo sheets for your baby?
Super soft and suitable for babies with eczema and other skin allergies 
 Your baby's skin is both delicate and sensitive which means it is more likely to get irritated by rubbing it against rough surfaces including cotton. Bamboo fibres are naturally round and smooth so they feel super soft with any further chemical treatment.
Hypoallergenic and No Harsh Chemicals
Bamboo is naturally hypoallergenic. No harsh chemicals or dyes means less irritation.
Breathable
Bamboo fabric is highly breathable.
Thermo-regulating
Bamboo helps to keep your baby cooler in Summer and warmer in Winter.
Draws moisture away twice faster than cotton sheets. It is perfect for use all year round.
They're designed to fit most Australian cot mattress.
Composition: 100% viscose derived from organically grown bamboo.
Sheet Set Contents:
1 x Flat Sheet 140 x 160 cm
1 x Fitted Sheet 77 x 135 x 19 cm
1 x Pillowcase 40 x 60 cm
Each item can also be purchased separately.