Classic Long PJ 2 Piece Set
$15.00
$89.00
saving
$74.00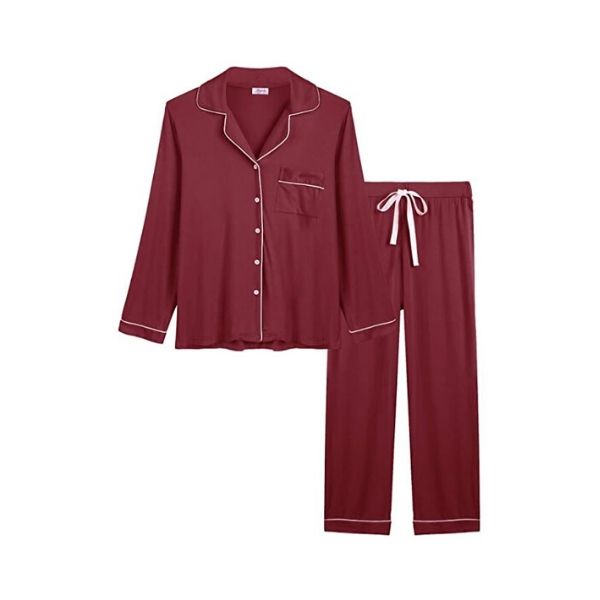 Classic Long PJ 2 Piece Set
$15.00
$89.00
saving
$74.00
This traditional pyjama set includes a long sleeve shirt with button down closure and a pair of long trousers with a drawstring waist. Both feature a contrasting piping to give it a classic stylish look.

Made from a specialty blend of eco-friendly bamboo and spandex, this lightweight and stretchy fabric is incredibly soft and cooling against your skin. It is designed for those who prefer something stylish, loose and comfortable. Being cooling, it is recommended for those who get hot flushes and night sweats.
We know that getting a good night's sleep requires sleeping comfortably with not only the right bedding, but also the most comfortable sleepwear to help you relax and unwind at the end of the day. That's why we have designed a range of cosy sleepwear using the softest fabric for you to wrap yourself and enjoy the most comfortable sleep experience.
Fabric composition:
95% Viscose derived from Bamboo, 5% Spandex
Care:
Machine washable in cold temperature.
Sizing:
Small fits Australian size 8-10
Medium fits Australian size
10-12
Large fits Australian size
12-14
X-Large fits Australian size 14-16