100% Bamboo Sheet Set 400 TC - Grey Stripes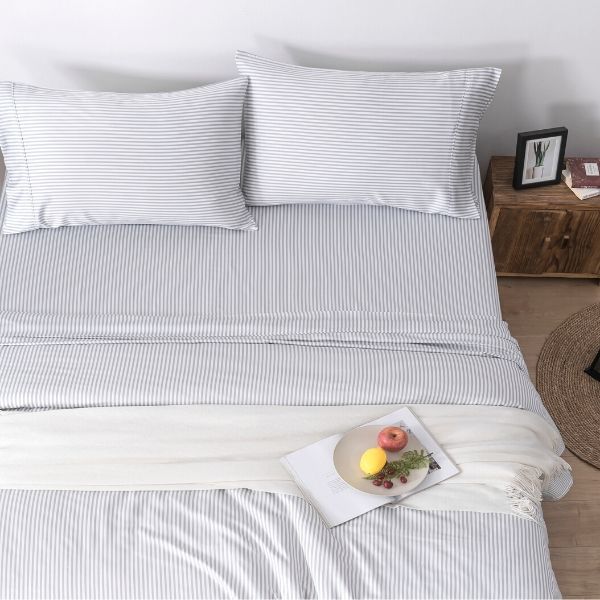 100% Bamboo Sheet Set 400 TC - Grey Stripes
Our bamboo bed sheets are made from 100% organic bamboo fibres that have been certified by OEKO-TEX® 100 Standard.

These sheets have been third party lab tested for harmful substances including:
Formaldehydes
AZO colorants
Carcinogenic Dyes
They are generously sized so you don't have to worry about them not fitting over mattress toppers. If you compare the size of our sheets with others on the market, you will find that ours are always slightly larger with an extra deep pocket. 
Made from luxurious sateen weave, you'll love the silky smooth feeling of our sheets.
These sheets are hypoallergenic and are recommended for those who suffer from allergies and asthma.
Being thermo-regulating, they are the perfect all year round sheets that will keep you dry and cool in summer and warm in winter.
400 Thread Count
Contents
1 Drawstring bag
1 flat sheet
1 fitted sheet 
2 pillowcases (1 pillowcase for single/king single/long single)
Standard Australian Sizing (cm)
Single: Flat 180x255, Fitted 94x193x45, 1 Pillowcase 51x73
Long Single: Flat 180x265, Fitted 91x203x45, 1 Pillowcase 51x73
King Single: Flat 200x270, Fitted 107x203x45, 1 Pillowcase 51x73
Double: Flat 235x255, Fitted 139x206x45, 2 Pillowcase 51x73
Queen: Flat 255x270, Fitted 155x206x45, 2 Pillowcase 51x73
King: Flat  280x274, Fitted 185x206x45, 2 Pillowcase 51x73
Super King: Flat  320x290, Fitted 203x203x55, 2 Pillowcase 51x73
The Best Sheets to Keep You Cool All Night
Sleep experts recommend choosing natural fibres such as bamboo that wick sweat away from your skin and dries quickly.
The fabric absorbs sweat and brings it to the surface of the fabric to evaporate, keeping you cool and dry. With micro-gaps in the structure of the fabric, air can easily pass through the fabric allowing for adequate ventilation.
Because bamboo fabric is breathable, thermo-regulating and moisture wicking, it can keep you cooler by up to 3 degrees in Summer and warmer in Winter.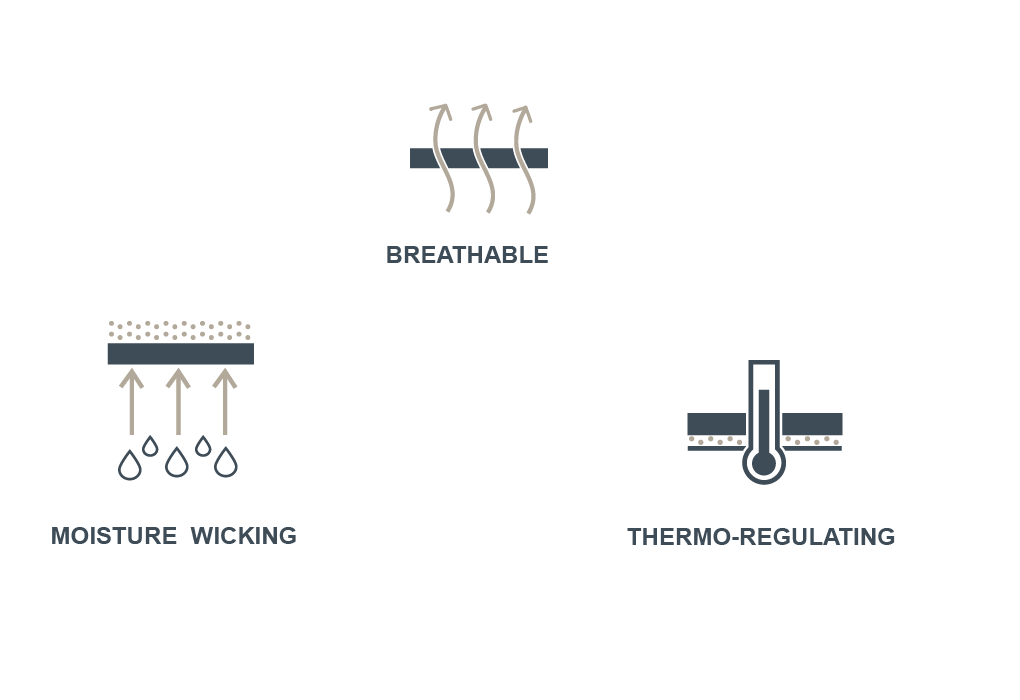 Hypoallergenic and Safe for Sensitive Skin
Bamboo fabric deters dust mites and allergens. Bamboo is naturally antibacterial so bacteria cannot live well in bamboo fabric.
Our fabric is made from 100% organic bamboo fibres that have been certified by OEKO-TEX® 100 Standard. This means that there are no harmful chemicals and heavy metals including AZO colorants and carcinogenic dyes.
We only use the most gentle and safest hypoallergenic dyes that have also been OEKO-TEX® 100 Standard.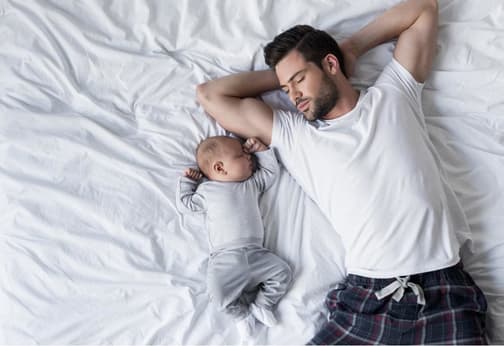 Ultimate blend of craftsmanship, elegance and sustainability
We took organically grown bamboo fibres and woven it using an exclusive sateen weave. The result is durable, ultra soft fabric with a brilliant lustrous sheen.
300 thread count for bamboo fabric is as soft as 1000 thread count cotton sheets. Ours being 400 thread count* sateen weave is far more superior - softer than silk and with a brilliance sheen.
*All our bamboo fabric (except for the bamboo covers for weighted blankets) are 400 Thread Count