Terry Bamboo Waterproof Mattress Protector - Fitted - Single
$15.00
$47.00
saving
$32.00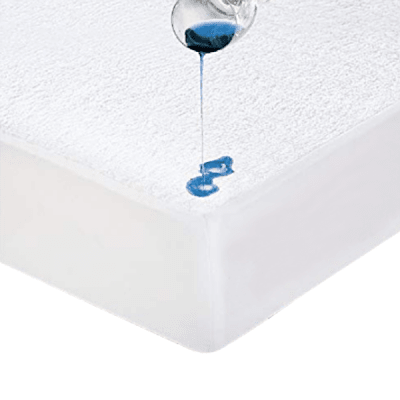 Terry Bamboo Waterproof Mattress Protector - Fitted - Single
$15.00
$47.00
saving
$32.00
FREE from BPA, Vinyl, PVC, lead or other harmful substances that are found in some plastic waterproof mattress protectors.
This fitted style mattress protector features a hypoallergenic terry bamboo blended surface with a thin layer backing that is breathable and noiseless. It's so comfortable and thin, that you won't notice it's there.
Protects Against Dust Mites, Fluids, Perspiration and Allergens 

Hypoallergenic Bamboo Terry Surface With Ultra-Thin Membrane Back Coating (Waterproof, Noiseless and Breathable)

Great For Those With Kids, Pets, Allergies, Asthma, Eczema Or Incontinence

Absorbent terry towelling surface

Fitted Sheet style to ensure a great fit and easy to put on.

Gentle Machine wash, do not tumble dry or iron.
Choose your style:
Available in the Original plain terry towelling or  the quilted terry towelling surface with slight padding for extra comfort.
Composition: 
Original Top: 75% Viscose derived from bamboo, 25% microfibre + Polyurethane backing (BPA free and non-toxic), Skirt: polyester
Quilted Top: 70% Viscose derived from bamboo, 30% microfibre + Polyurethane backing (BPA free and non-toxic), Skirt: polyester
Sizing (Australian Standard Sizing)
King single 203 x 107+36cm
Long single 203 x 93 +36cm
King 203 x 183+46cm (36cm deep for quilted)
Super King 203 x 203+46cm
The Milky Sheets™ Difference
Using the latest in undetectable sleep technology, we have created a range of protectors that provide total protection against dust mites, fluids, urine and perspiration. Because we understand the importance of a healthy, non-toxic sleep environment, all our protectors are free from harmful substances such as vinyl/PVC, BPA, lead and heavy metals.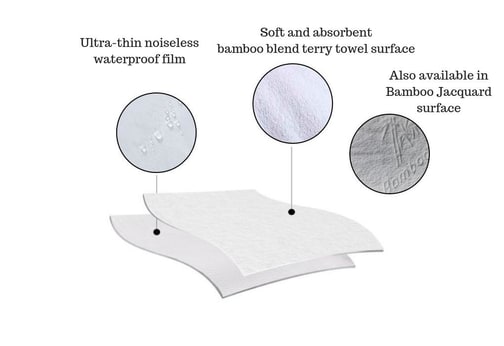 100% Waterproof and Superior Absorbency
We chose to use bamboo blended fabrics as the surface for our protectors. Bamboo is eco-friendly, and twice as absorbent and softer than cotton. Our protector surfaces offer natural coolness and superior absorbency. Choose from our bamboo cotton terry towelling or bamboo jacquard fabric (the same fabric used in those popular bamboo memory foam pillows).
Our protectors have been laminated with a super thin TPU membrane that provids total protection against night sweats, urine, liquids and stains.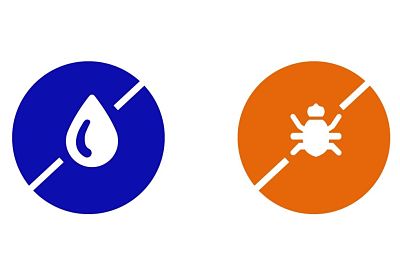 Breathable, Thin and Noiseless
Our super thin TPU backing is only 0.015mm thick (0.02mm for pillow protectors), you won't even notice that you're sleeping on our protectors. It is not 'plasticy' like other waterproof mattress protectors and it won't make any noise when you toss and turn.
The advanced membrane repels liquids, but allows air to pass through. That way you won't feel too hot and uncomfortable. It's even great for memory foam mattresses.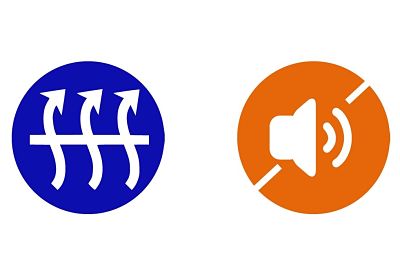 Hypoallergenic and Non-Toxic
Our protectors contain no phthalates, vinyl/PVC. BPA, formaldehydes, lead, heavy metals, harsh chemicals. This makes them suitable for those with allergies and sensitive skin. We want you to ensure that you are sleeping on something that is completely non-toxic.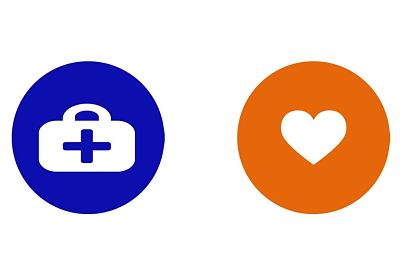 Why protect your mattress and pillow?
Perspiration and Hygiene
The average person perspires 15 litres a month while sleeping, which passes through the sheets and then into the mattress and pillows. Once inside odours, bacteria and mould can begin to grow.
Allergies and Dust-mites
You shed thousands of dead skin cells every night which is actually food for dust-mites. The proteins in dust mite droppings can cause allergies such as watery eyes, a runny nose, sneezing, skin irritations and respiratory issues such as asthma.
Accidental Spills
Urine from a pet, child or an adult will cause damage to your mattress and voids the warranty on your mattress. A stain is evidence of moisture damage to your mattress and this can ruin the performance of the layers inside the mattress.